At the start, someone beside him snapped a cable so he lost a few boat lengths at that critical moment when his neighbour popped over to say hello! He managed to catch up on the straight sections but wants to work on the turns before the next race. Trevor got three full laps of wash riding from Greg and Warwick who were in a double but then tragedy hit. They claimed that they were a sure podium position up until then!
10 Best Brickleberry images | Decals, Sticker, Stickers
Trevor finished 7th and the boys finished 12th. So whilst this was going on, the battle of the day was playing out between Naomi and Laura Lee Windsor. At the start Naomi got stuck in the wash but eventually made up ground. And hot on their tail was Daniela…. No pressure Naomi!
But winners are grinners and Naomi crossed the line a whisker in front of Laura. Awesome work!
After the race they were spotted trying out a double together. Div 4 was also well represented by the club, with 4 of our paddlers.
LANE COVE RIVER KAYAKERS Main/ Marathon Series.
The Downs (The Sevens Book 2).
Shopping Cart.
Smashwords – Interview with Kenneth Guthrie.
Don Johnstone studied the course on the first lap, and picked up at least a boat length on the remaining three laps by sticking over to the right. Aided by this, plus the wind factor on his beard a spreadsheet on his trip computer, and a solid race, he took out line honours. Wade Rowston and Tom Simmat battled each other all the way to an all-out sprint to the end, cheered on by people on the bank.
And our fourth entry in the division was Jeff Hosnell. It was an incredible effort for Jeff to turn up and race after such a sad week having lost Laura's Dad De Xu. Dad and Mum have been an almost permanent fixture on the banks of the rivers for some years of the marathon series keenly watching paddlers esp Jeff! Our thoughts are very much with you Jeff, Laura and family. In Div5 we had Duncan with a very nice 4th position on the line. He had a good strong and enjoyable race. Justin Ryan came in behind Duncan. Again, a great division for the club. In Div 6 we had Oscar and Alanna.
Burning Sands - Official Trailer [HD] - Netflix
Alanna reported that the race was a bird watchers dream. Along the river bank, she recalls seeing about 10 different cormorant nests with big fluffy chicks.
Did you know that there are 30 species of cormorants in the world and five in Australia? Alanna spotted at least two of them, one being the Pied Cormorant. She had a super start to the race. She had a super strong race and came 4th in a field of In Div 8, 15km, we had three paddling in a large field. Tim McNamara had a good race, 7th, and described the conditions as perfect. In Div 9, 10km, we had Phil Geddes. Div9 is a 10, metre sprint! So well done Phil. In Div 10, we had Paul Van Koesveld. He had an awesome race and came from 6th in a tight pack to cross the line in 2nd place! And followed not far behind was David Veivers.
In Div 11 we had Ian Wrenford. With high winds forecast, Ian left his Flash at home and opted for a more stable craft. It was so stable that he turned it into a rescue craft and aided with Phil Geddes a contender for the Nemo prize! Well done Ian. In Div12, we had Peter Faherty must have been trying out a very unstable new K1! Peter took out line honours for Sutherland in a worthy Div10 time.
Book List - Kindle Books
Lachlan Wrenford had a bladder problem half way through his Div12 race, NO, a backpack bladder problem! His tube was recovered post race, so thank you to whoever found it.
Also in Div 12 was Anjie and her nephew Jacob. They had a great race. And finally, in Div13, John Greathead came second, beaten at the post for the second week in a row. But he did say it was his best paddle in a long time and was a happy chappy! So well done everyone for another great day on the water and thank you Central Coast Paddlers for a very well run race.
With a substantial lay-in compared to the Canberra race, paddlers arrived at Burnum Burnum Sanctuary bright-eyed and ready to race.
Posts with strategies and tactics on building great products and how to be a better leader
And what a turnout it was, with boats out on the water across 13 divisions for the first standard divisional race on the calendar. The Woronora race has turned out hot days over the last few years, and though this time around it wasn't quite as scorching as , the sun still had some bite. After a slow start to the season in Canberra, LCRK paddlers were out in numbers to make their mark on the season with paddlers across all but two of the divisions. We had two ranking-ish paddlers, with Michael Mueller making a triumphant return to the marathon series after a few years absence and Justin Ryan choosing to re-rank in a K1 rather than his regular ski.
Michael's time almost earned him a ticket to Div 2, while Justin confirmed that the K1 is still a bit slower than the ski. The downside of such glorious weather was that speed boats were out in force, churning the river up and making for more than a few washing machine experiences. It's unfortunate that several of those living along the Woronora River can only access their property by boat, making river closure for the race impossible.
He then executed a rather effortless deepwater re-entry into his K1, before confessing he didn't have a pump and pulling over to bail out. He somehow made the start, shooting off the line like a rocket. Pre-race swims must be good for adrenaline! After the start, the race course turns quickly right to loop around an island before joining the river and heading upstream. Lesley Manly set herself up in prime photography position, snapping shots of each division as they tried to fold and squeeze themselves through the slot without catching a rudder on any submerged rocks.
When there are over 15 boats and a few doubles in the mix, it's easier said than done!
Round 10, Teralba (HVPC) - Saturday 24 August iNCLUDING Presentation Dinner
There were more than a few new K1 paddlers or at least new to the marathon series out on the water, some possibly regretting their choice of craft. While Matt and Liberty Blundell were probably totally oblivious to any wash due to their forward momentum mostly coming from the back, apparently , Peter Faherty 'Hobbit 1', SSCC swam no fewer than seven times over the 10kms. His consolation prize was Nemo, who remains a stoic supporter of the most prolific or brilliant swimmer in the marathon series races. After stalking each other round the course in the ski race in Canberra, Paul van Koesveld and Peter Harris decided to do it all again in Div This time, though, Peter was only about 40 seconds in arrears, with the placings of 3rd and 6th showing just how tight a race the division was.
Ian Wrenford finished a strong 2nd in Div 11 claiming a Steven Bradbury result he said , before taking up his usual position in the water just next to the finish line to snap action paddle shots.
Div 12 regular Lachie Wrenford was a noticeable absence, missing his first race in over three years for a non-negotiable rehearsal at the Opera House. Pam will be one to watch as the season progresses — that was only her fourth paddle! From Burnum Burnum Sanctuary, the course winds its way up Woronora River, past houses and jetties, then trees and rocky outcrops. With a high tide just after 12pm, sand bars were less of a problem than in previous years. On the way back down to the bridges, the long lines of paddlers shouted encouragement and commiserated about the speed boat wash.
While there were no LCRK paddlers in Div 7, Alanna Ewin was spurred on by her recent success at states and paddled another 20kms in Div 6, where she finished 6th.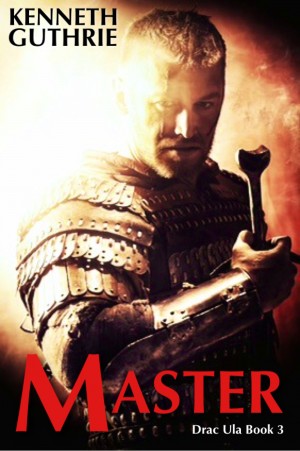 Spring Break and The Paddle Walk (Frat Action Adventure Series #3 and #4)
Spring Break and The Paddle Walk (Frat Action Adventure Series #3 and #4)
Spring Break and The Paddle Walk (Frat Action Adventure Series #3 and #4)
Spring Break and The Paddle Walk (Frat Action Adventure Series #3 and #4)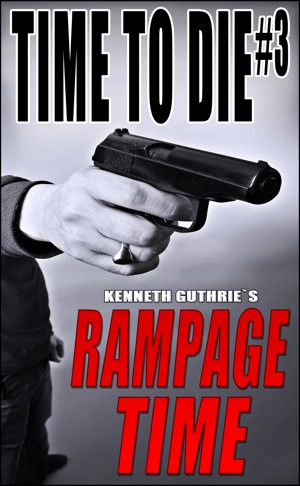 Spring Break and The Paddle Walk (Frat Action Adventure Series #3 and #4)
Spring Break and The Paddle Walk (Frat Action Adventure Series #3 and #4)
Spring Break and The Paddle Walk (Frat Action Adventure Series #3 and #4)
---
Related Spring Break and The Paddle Walk (Frat Action Adventure Series #3 and #4)
---
---
Copyright 2019 - All Right Reserved
---